thriftathome
I created this community because I love to thrift my household items, and decorations. I love the community
thriftwhore
and it inspired me to start this community. I love to buy clothes at thrift stores too, but I am a fat kid, so I dont get the really great retro and vintage stuff I see there.
I have a few passions when it comes to thrifting, one is pottery. I hate to see anything handmade given up like that, so I have to buy it and take it home, for example, this mug:
my name, is not Marilyn, but this really is a great mug, so I decided to take her home, and use it quite frequently. Trust me there is more to share when it comes to the pottery
this is what I call my "command center" it looks a lot different today, but these are the two pictures I found in my photobucket, and did not want to break my own rules at first. The celtic knot throw, that is used as a curtain was thrifted, the table below it, dumpster dived . . and many of the other items laying around there were thrifted.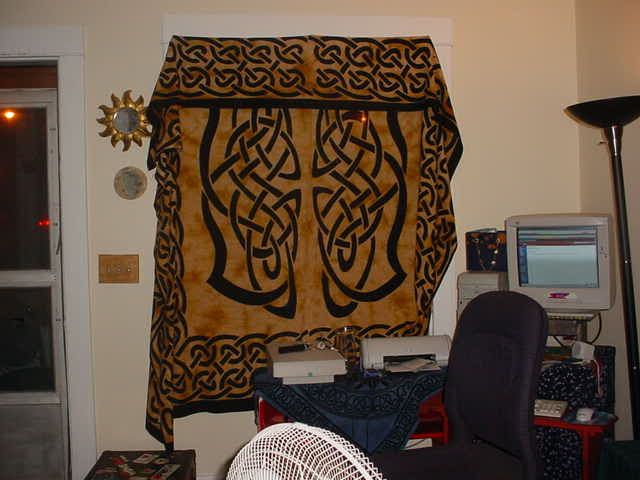 \
thanks for looking, please join and start posting, I love to see what everyone finds!!
hi, welcome to the first post here in